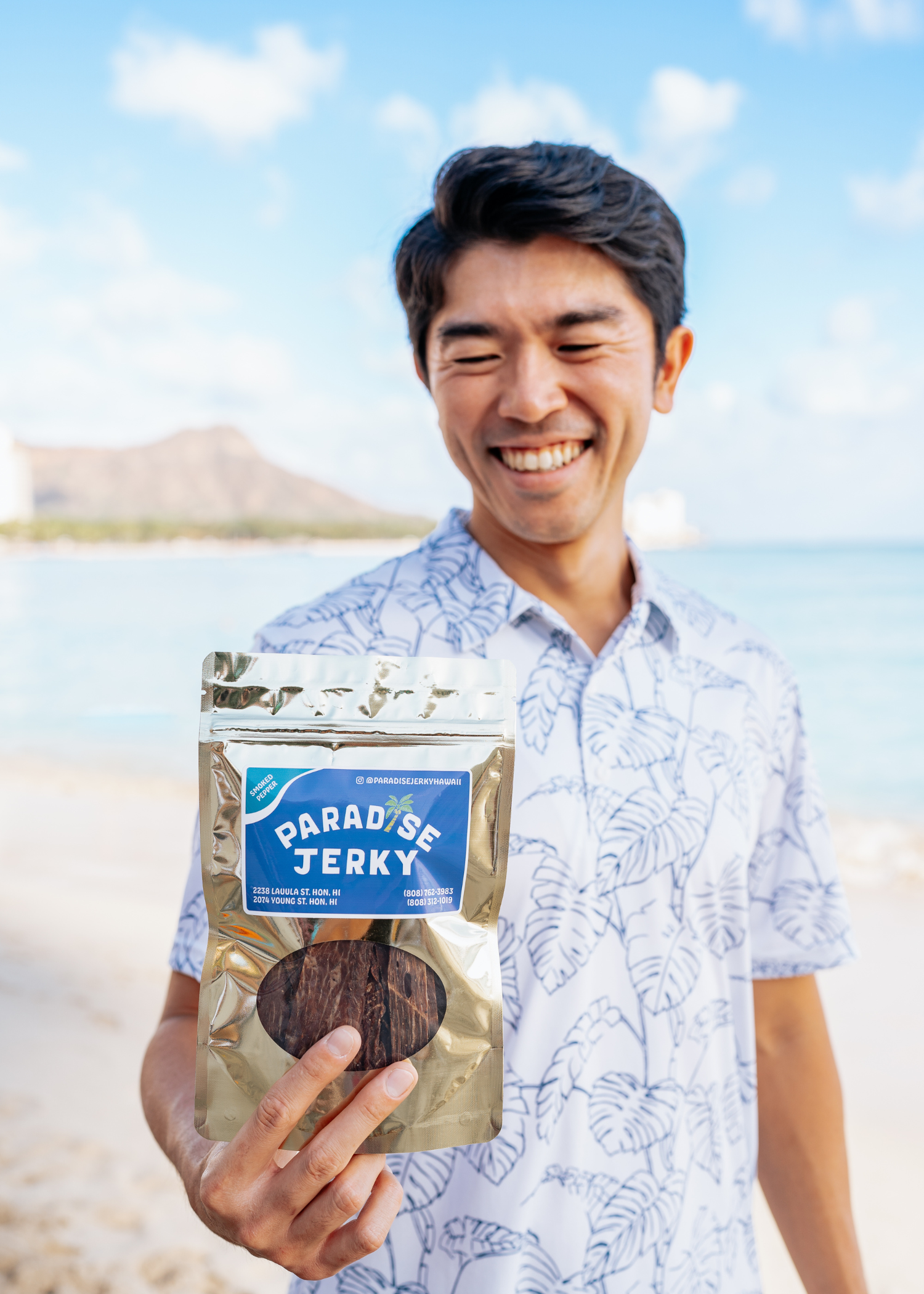 Our Story
Our thin and crispy style beef chip was invented by my Uncle Bobby. Like any great food invention, he started Paradise Jerky in his home kitchen. Family and friends loved it so much that he decided to team up with his childhood best friend and launch their own business.
For 10 long years they ran this successful endeavor but decided it was time to retire. My family loved Bobby's beef jerky so much that we simply could not let it retire along with him. After a long year of perfecting Bobby's technique and experimenting with new flavors and textures, I am excited to reintroduce Paradise Jerky to the world. 
I was truly humbled the day Bobby told me "Wow, I didn't think anyone could make jerky better than I could!" I hope you come and try it soon.
Mahalo!
- Hiro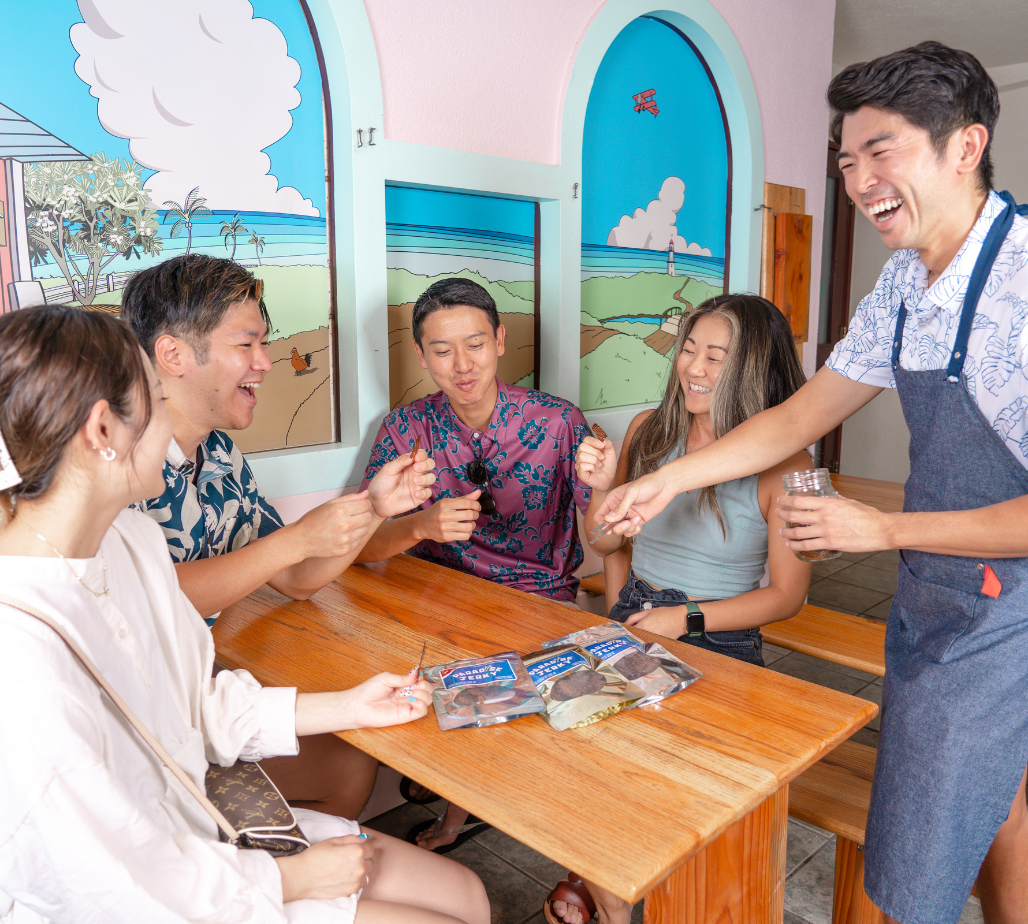 Our Commitment
The Aloha you taste in every bite is due to a simple fact.  Every piece of Jerky is hand cut, marinated and dried in small batches.  This is the best way to ensure quality and our commitment is that it will always stay this way. 
​
We are not only committed to providing you with a world class product every time you open one of our bags, but also when you walk in store.  My staff and I will always greet you with a giant smile and help you navigate through the many flavors of Jerky we have :)